YouTube is one of the most diverse content platforms in the world, making it easy to find tutorials, TV shows, and even the latest music videos. But it's not just about watching. Sometimes you just want to listen to YouTube in the background while doing other things on your phone.
Closing the YouTube app will stop the video from playing, but there are a couple of simple workarounds that will allow the video to play in the background. Even better, there is a way to get a mini pop-up YouTube player when you are browsing elsewhere. Here's a quick guide on how to play YouTube in the background on both iOS and Android devices.
YouTube Premium (Android and iOS)
YouTube Premium is a subscription service that eliminates ads on desktop and mobile, opens access to exclusive videos, and allows video downloads. But crucial for our purposes is the ability to continue listening even after turning off the phone screen or moving to another app. This is turned on by default, so there are no steps to turn it on; as long as you have YouTube Premium, it should work fine.
YouTube Premium also comes with ad-free access to YouTube Music (an alternative to Google Play Music). YouTube Premium also comes with ad-free access to YouTube Music (an alternative to Google Play Music) and gives you the option to turn off the screen for that app. What's the catch? As you might imagine, it's money. YouTube Premium costs $12 per month, or $18 for a family subscription of up to six members, with a one-month free trial available. The YouTube app is available for both Android and iOS.
Play videos in certain browsers (iOS)
While closing the screen to continue listening to YouTube is prohibited in Safari and Chrome, you can use Apple's Control Center in certain other browsers to get around YouTube's restrictions. Firefox and Opera Touch are two browsers that definitely work this way. We recommend testing other iOS browsers of your choice.
Here is how to make this method work
Step 1: First, access YouTube from your browser.
Step 2: Next, search for your selected video.
Step 3: Once you find and open the video, switch to the desktop version of the site. Note: This will vary depending on the browser you are using, but usually you can switch to the desktop version of the site by clicking on accessed from the top-right [ Options button in the upper right corner, followed by the Desktop Site option.
Step 4: Start playing the video.
Step 5: Return to the Home screen. The video will begin playing in Picture-in-Picture (PiP) mode.
However, this procedure appears to be a bit buggy. I had to redo it several times to get it to work.
Step 6: Leave the video playing in the PiP window and use your phone as normal, or drag it to the edge of the screen to hide it.
Playing videos in Firefox (Android)
Playing a YouTube video in the background on Android is as easy as can be done in Firefox in the same way as in iOS described above. This has been tested in Firefox and may work in other smaller browsers. However, this has been removed as an option in Chrome, so it may not work in browsers based on Chrome.
Step 1: Start Firefox as usual and go to the YouTube website, typing "youtube.com" in the URL entry. Tapping YouTube in the Google search results usually opens the application.
Step 2: Navigate to the video you want to play in the background.
Step 3: Tap the three dots in the upper right corner of the window to go to the Settings menu. Then tap [Request Desktop Site] then tap Request Desktop Site.
Step 4: Start playing the video, then swipe up to close the browser.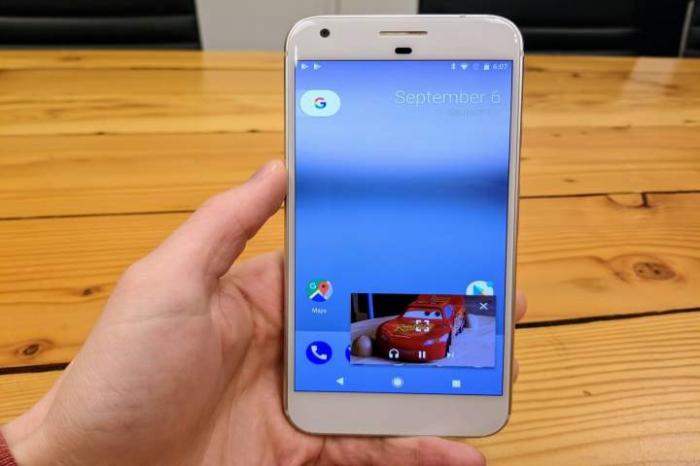 Android Picture-in-Picture mode
This seems like a bit of a cheat since it is not an app at all; since Android 8.0 Oreo, Android has enabled "picture-in-picture mode". In this mode, a small viewing window automatically pops up when you move away from YouTube. This window can be dragged anywhere on the screen and tapped to zoom in and access playback controls.
This was previously only available to premium subscribers, but in 2018, Google began offering Picture in Picture on YouTube to non-subscribers as long as they are in the United States. However, it does not work for content classified as music, for which you will still have to pay a fee.
On most Android smartphones, you can easily check the version you are using. [Settings] > [About Phone] > [Android Version]. Go to Settings > About Phone > Android Version. Android Version. This feature requires at least Android 8.0 Oreo.
Picture-in-picture mode in iOS
After a long wait, YouTube has finally rolled out Picture-in-Picture mode for all US premium subscribers on iOS. This feature will soon be rolling out to non-premium subscribers, so all US iOS users will be able to watch YouTube videos in a pop-up window when they close the app. It shouldn't take too long to wait for this feature, but if you are still waiting for the rollout you can continue to use the workaround above.